30,000 rose lights blossomed in Hancheng For International Lighting Art Festival
Hancheng, a charming city with countless intangible cultural heritages, was illuminated by dazzling lighting works today.
case
2018 Hancheng "Belt and Road" International Light Art Festival opens on First February. At the time of the Spring Festival, the theme of each lighting plate was bright, and lights looked so bright that attracts thousands of tourists worldwide.
In the New Town section, focusing on creative lighting and light sculpture works, Falawo's love-themed of lighting works was located along the Second Ring Road of Hancheng. Such lighting works signed "I love HC, I love U" as well as Sea of rose lights built a beautiful night view of Hancheng.
The south side of the second ring road south, the decorated Falawo rose sea looked dazzling.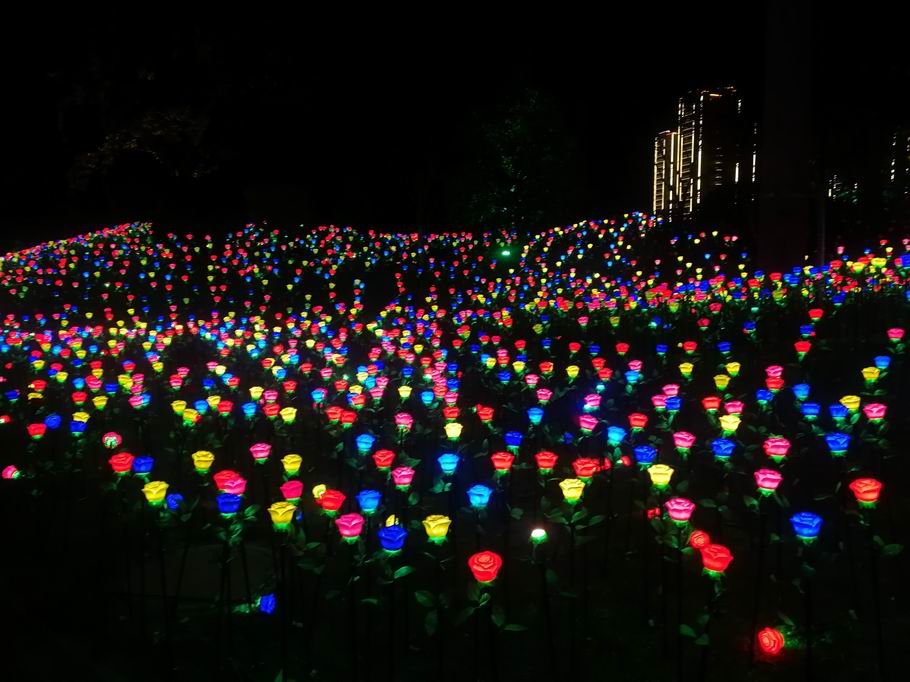 The combination of the lights art of Falawo Rose and the ancient city of deep history and culture told us a charming Hancheng with a story. Such combination exactly showed the current theme of lighting festival "Light of Silk of road and Charming Hancheng ".
Upon arrivals in Hancheng, lights were on everywhere. Night tour spots was inlaid on the city by Falawo nights, it turned such tour spots into a beautiful and elaborate "Pearl necklace". On the one hand, Lights Art Festival showed a glamours Hancheng, on the other hand, it boosted the development of the tourism night economy further in Hancheng.
On the eve of the opening of the Lights Art Festival, there were big snowfalls in Shaanxi and Hubei, including Hancheng, and two heavy snowfall processes in Hangzhou. In order to guarantee the project on schedule, Falawo and constructor team managed to mobilize all the resources and work overtimes, The production and construction works was carried out at the risk of snow and cold environment, Finally 30,000 rose was lighted for the project blossom on schedule.